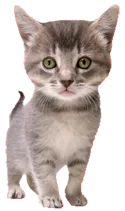 Surgery and Diagnostic services:
General surgery
Spays and neuters
Dentistry
Orthopedic and other specialty surgeries
Digital Radiography
In house Laboratory services
Ultrasound
Pharmacy
Our receptionists and team will attempt to accommodate all requests to the best of our ability.
We can care for many types of pets:
Dogs
Cats
Birds*
Other exotics*
*Select veterinarians only. Call us for more information.
So that we can continue to provide you high quality service utilizing the best medical technologies, payments must be made at the time services are rendered.
We are able to provide estimates for all surgeries and hospitalizations. You are welcome to request one at any time for your expected charges.